Get the most out of the JSRF experience with a VIP pass!
All our guests are very important, but if you would like to get an easy and awesome package with wider services we recommend our VIP-ticket!
Our VIP-guests have an exclusive area in a central location in the park along with other festival areas. The VIP-area offers shelter with tables, seats, separately bar counters, and toilets in the VIP-area. The drink selection is wider, and everybody can find a perfect drink for themselves. Our guests have a delicious dinner indoors at restaurant Peurankello. The menu changes every day.
VIP-tickets coming to sale later!
Sometimes it is nice to get more than usual
VIP includes:
Own entrance and security check

Free cloakroom

Shelter and seats at VIP-area

Separately bar counters and toilets

Afterparty
Get your VIP-tickets now!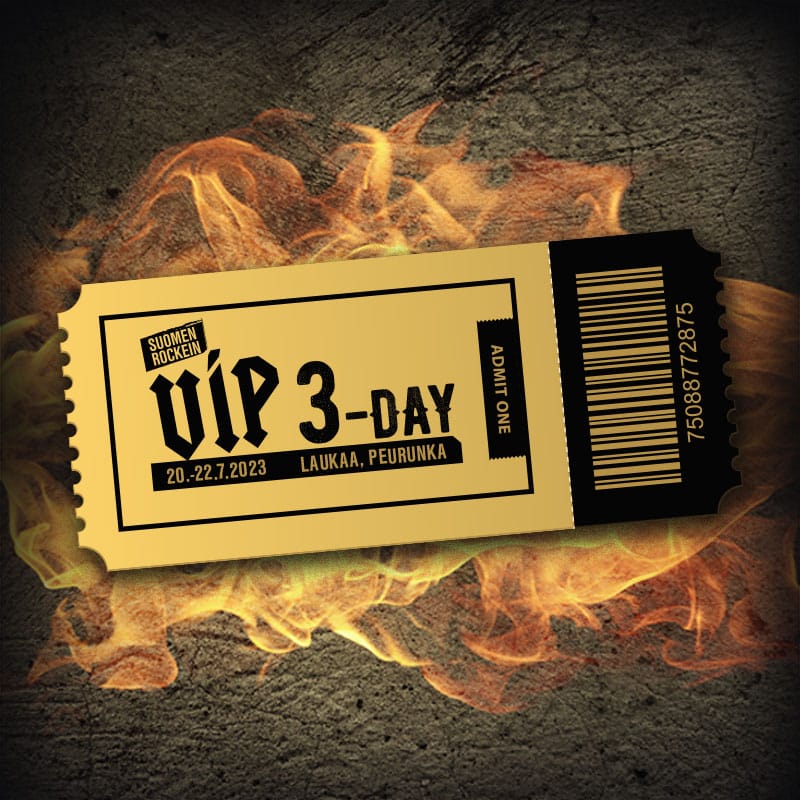 Price includes service fees.
THU 20.7.2023
FRI 21.7.2023
SAT 22.7.2023
THU 20.7.2023
Dinner at 5.00pm-8.00pm, Restaurant Peurankello
Green salad and sprouts, seeds and herb oil M,G
Pickled cucumber M,G
Cabbage salad M,G
Corn, feta, tomato and basil L,G
Herb marinated mediterranean vegetables and rucola M,G
Country-style bread and cream cheese spread L
Cured pork neck and Dijon mustard-pepper sauce L,G
Fried vendace L
Tzatziki L,G
Creamed mushroom and oat L,G
New potatoes and root vegetables M,G
FRI 21.7.2023
SAT 22.7.2023
M = dairy free / L = lactose free / G = gluten free / VL = low-lactose